Case Study:
Microsoft
PowerPoint Designer
Using Machine Learning to provide intelligent, real-time author-assistive options in PowerPoint.
At a Glance
I helped Microsoft create an innovative new way to help authors produce more engaging slides with less effort.
Continuing our collaborations on the evolution of PowerPoint, Microsoft invited me to take on an embedded role in the creation of a next-generation approach to slide authoring. The PowerPoint team wanted to tackle a fundamental question common to all theme or template-based design: how do we help authors of all skill levels stay "on theme" when it comes to setting up the actual content of their slides?
Working in remote collaboration with Microsoft's team, I evaluated customer feedback to identify key pain-points in the experience of slide authoring, and to understand ways PowerPoint could scale to improve the core experience. I created prototypes of authoring-centric methods for responding to action with context-driven options, logical models for evaluating those options and surfacing relevant suggestions, and helped to define the extended slide topology that would underpin the live Designer service.
I created a new Signature Theme – Gallery – designed to showcase Designer's launch capabilities with an intuitive visual metaphor, and constructed thousands of additional layout Blueprints to help ready the entire In-Box Theme catalog for the launch.
User Research, UX & Design Research, Concepting & Ideation, Theme Architecture & Topology, Theme Design & Implementations
PowerPoint Designer launched in November 2015 and quickly served a million+ Retained Layout Suggestions during its initial limited-release window alone. The service continues to evolve, and has become a standard-bearer of Office Intelligent Services.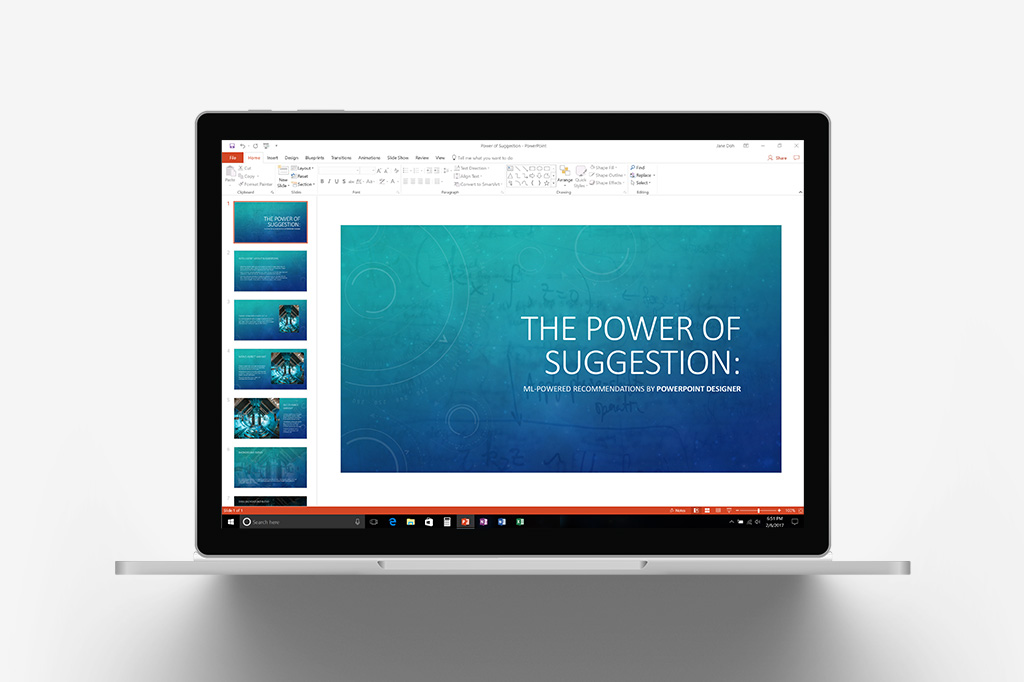 More Options, Intelligently Served
PowerPoint Designer surfaces layout options in response to elements & objects on a slide, reducing the complexity of the expanded slide blueprint library into focused, discernible options relevant to an author's actions and the slide's existing content.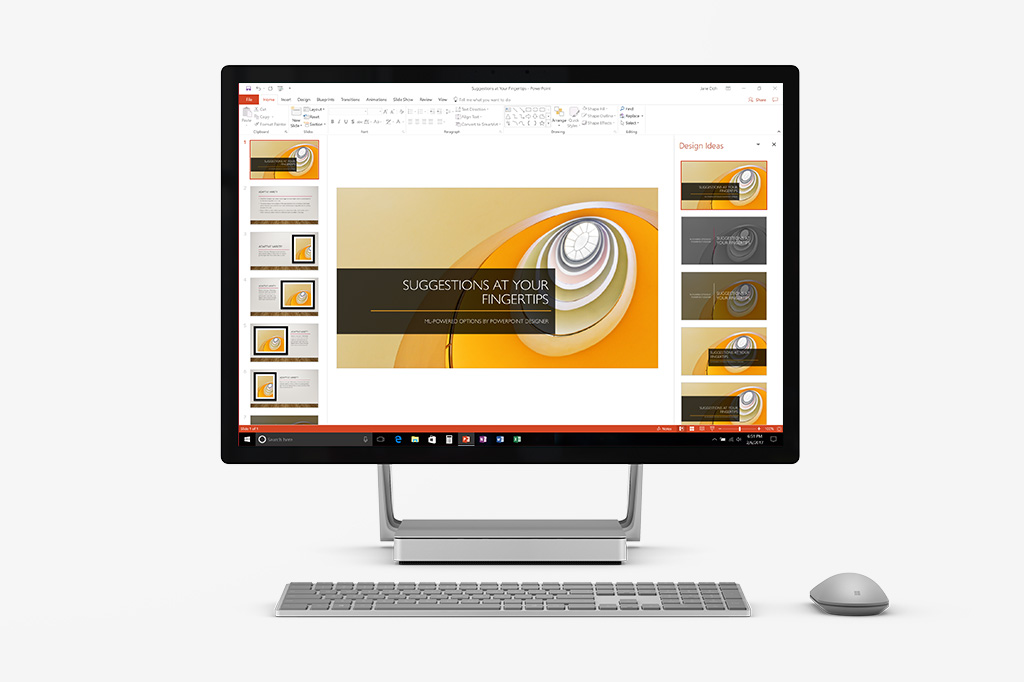 Behind the Scene(s)
Add a photograph to your slide, and Designer immediately goes to work. Microsoft Intelligent Services analyzes your photo for color, composition, and ratio, and returns a selection of layouts optimized against one or more of those factors. Distinctive new Billboard-Image options layer your photographs into the background of your slides with an integrated, eye-catching flair.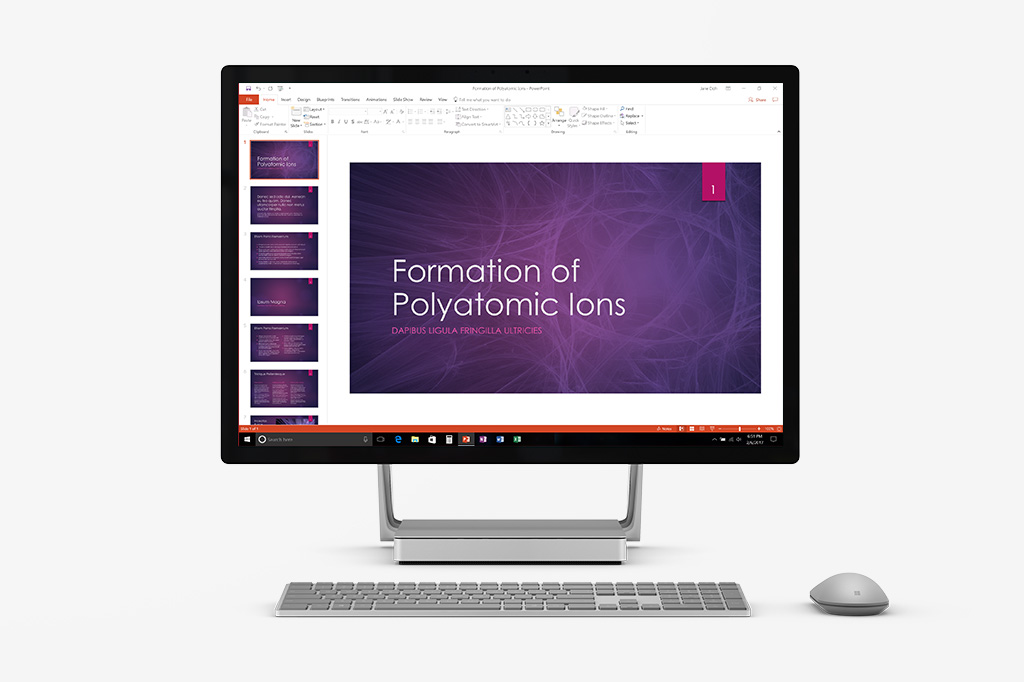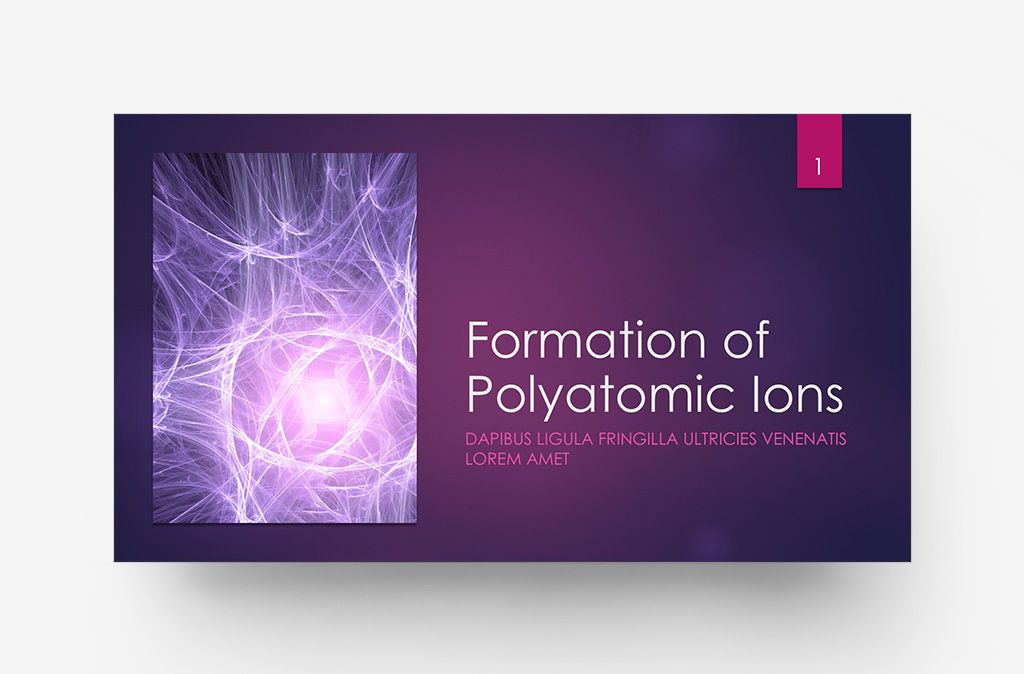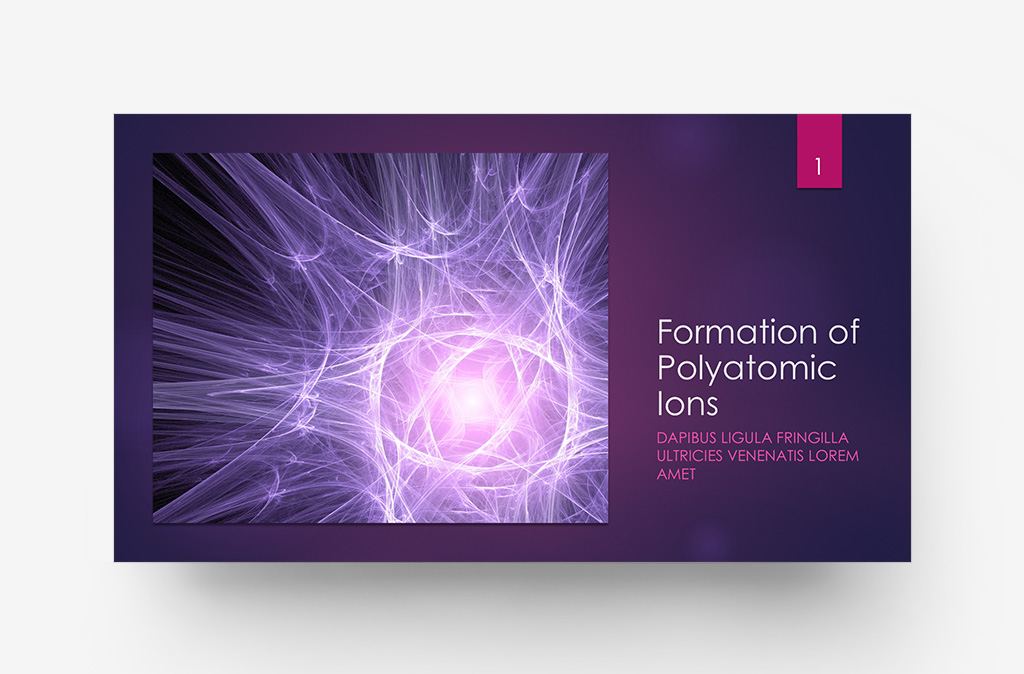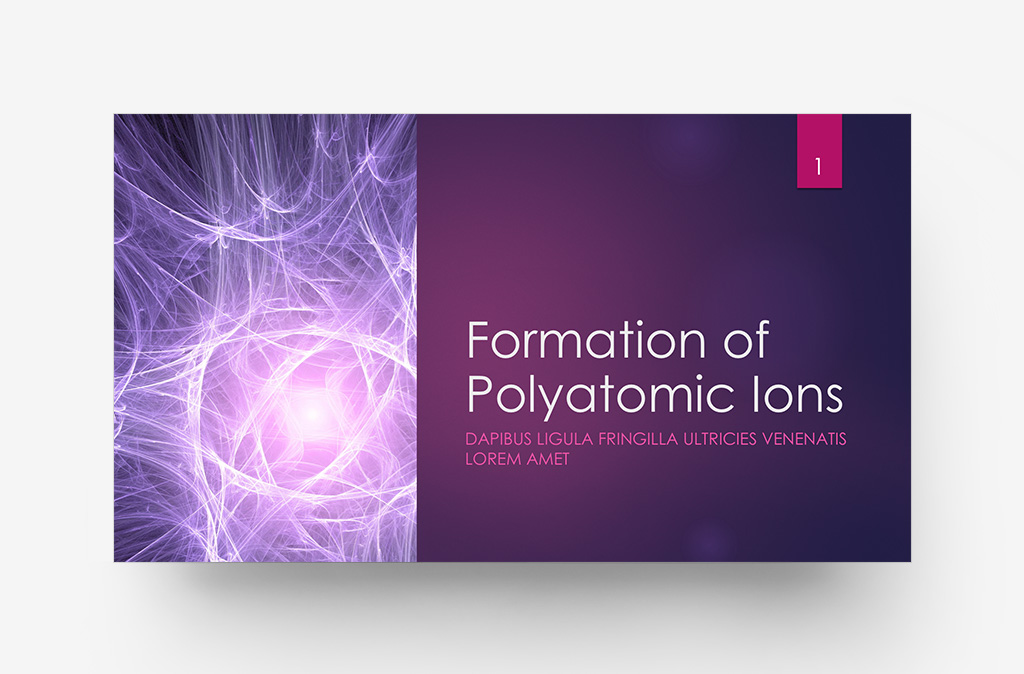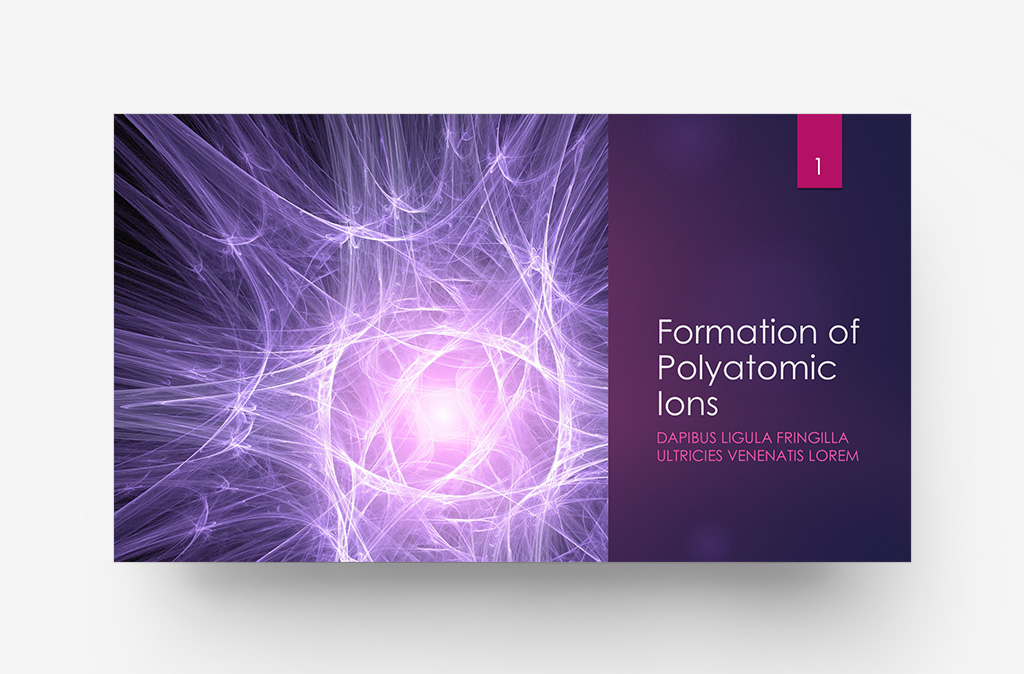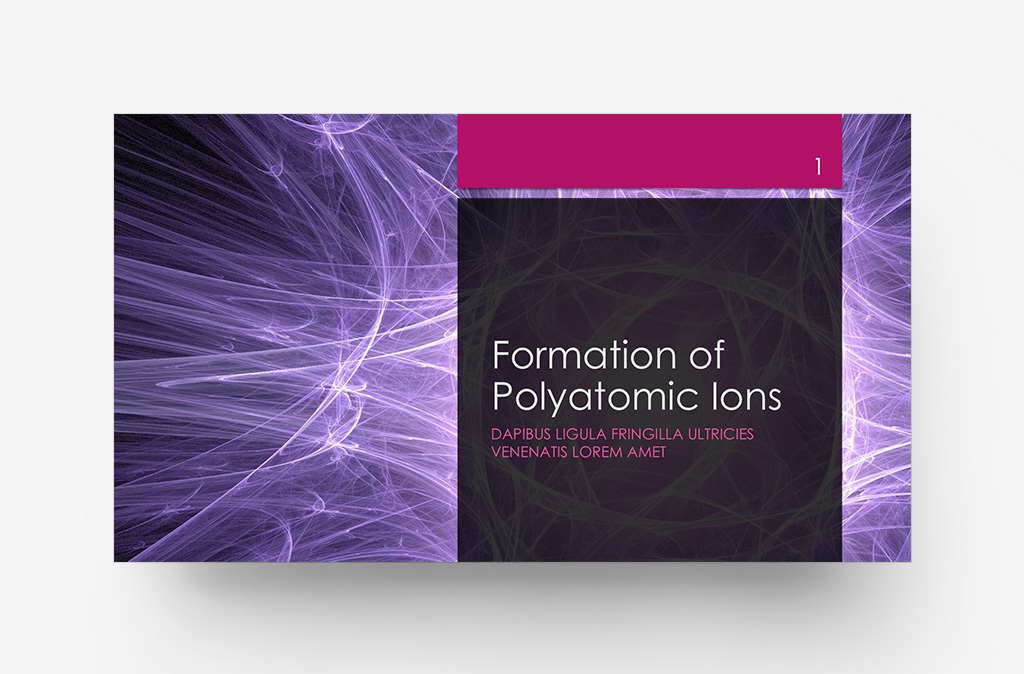 Room to Grow
Add a single photo, or up to four at a time – Designer employs face detection to optimize positioning and crop of human subjects, and automatically handles the arrangement of landscape or portrait photos into the appropriate aspect-optimized placeholder wherever possible.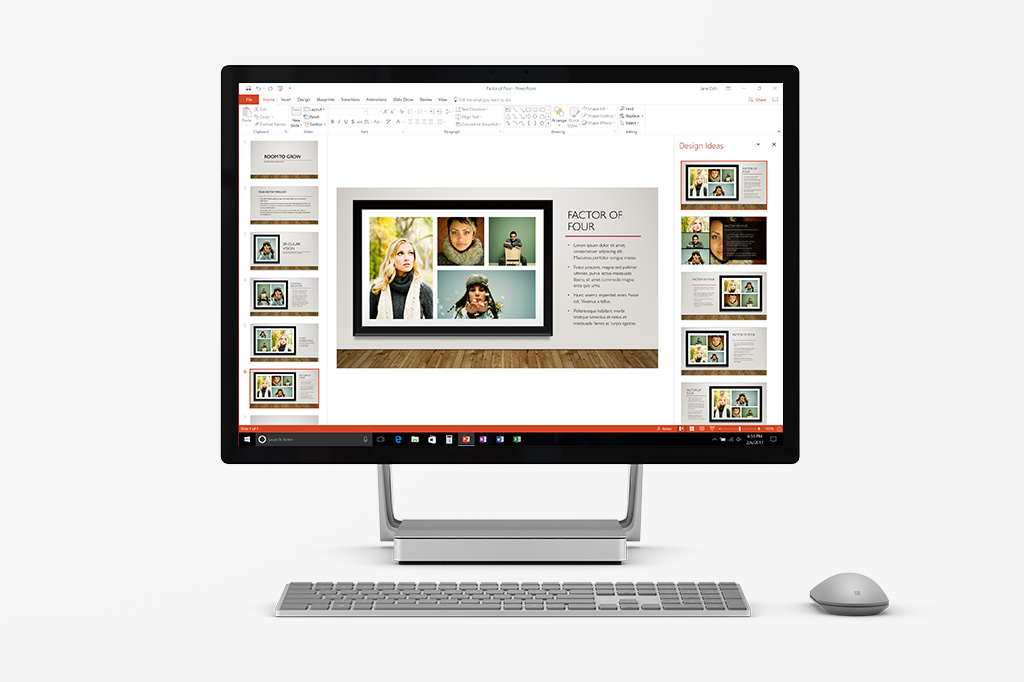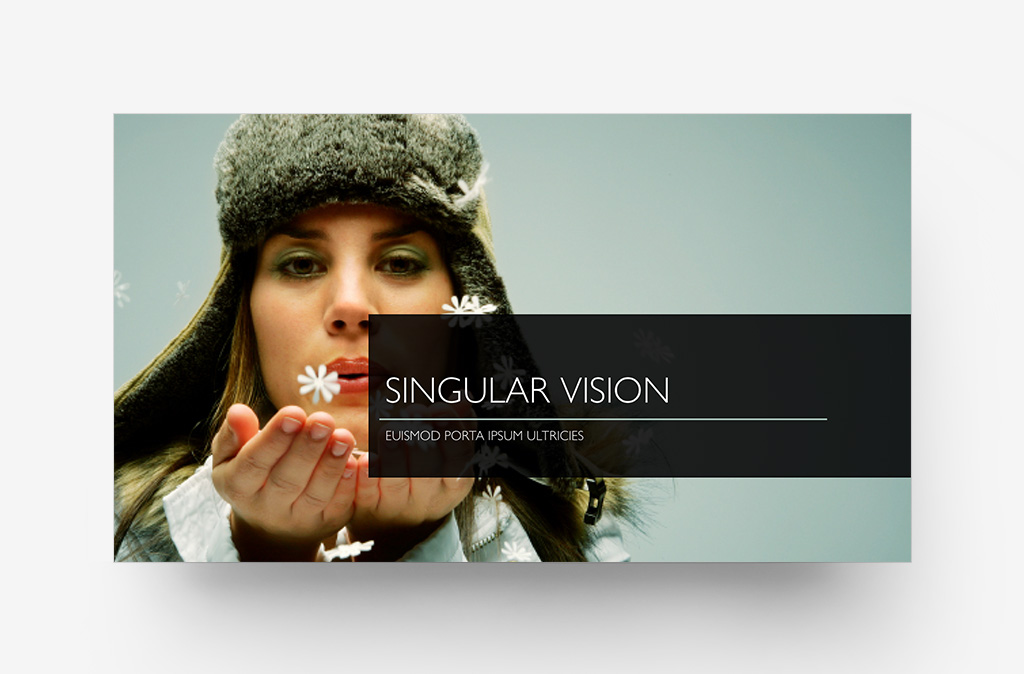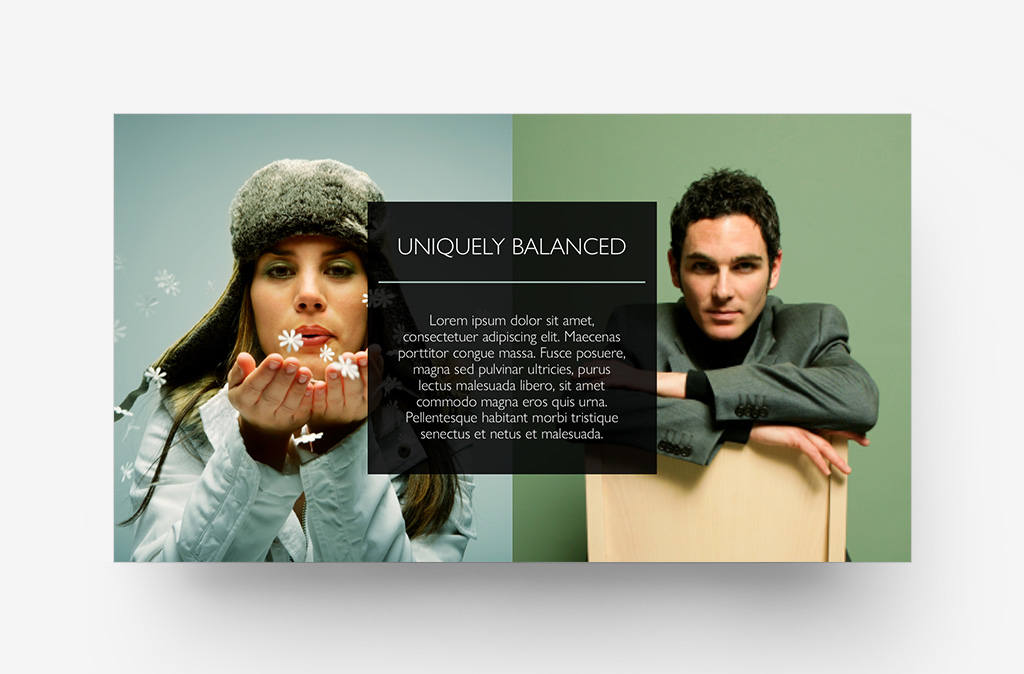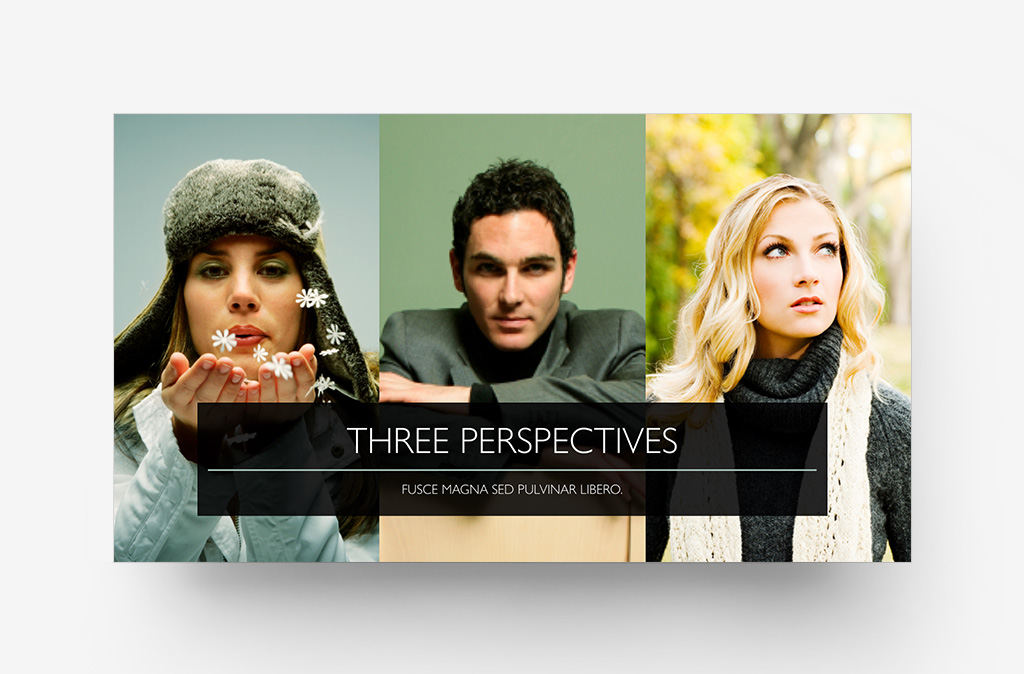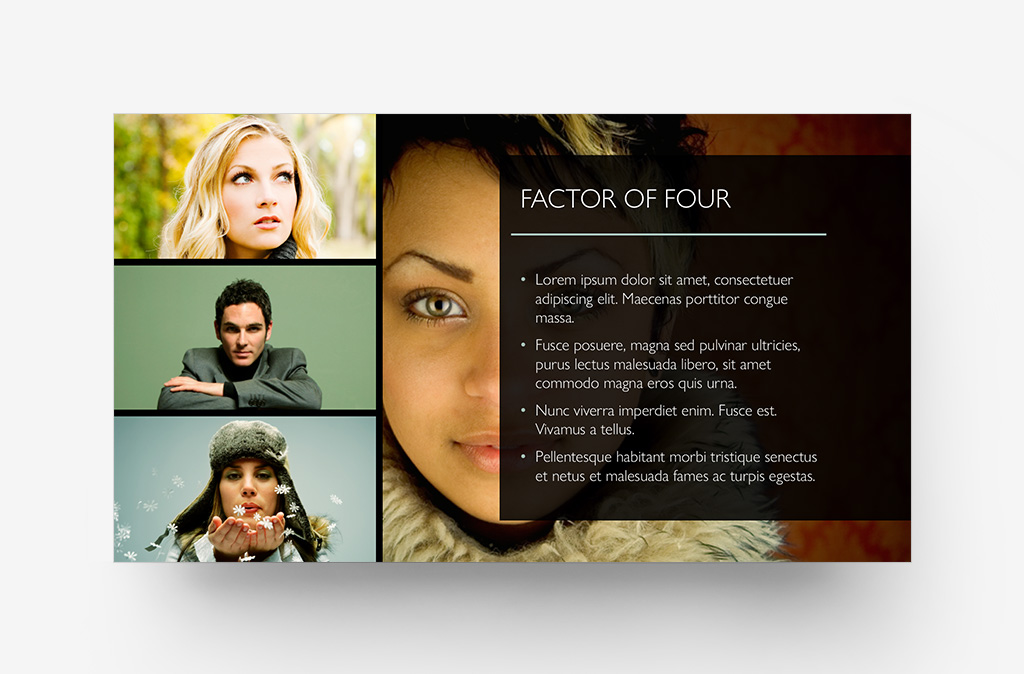 An Intuitive Playground
Most authors would first meet Designer by adding a photograph to a slide, so an intuitive showcase theme was crucial for the launch. I developed the Gallery theme as a natural extension of that interaction, creating a tactile, playful way for authors to curate their photo-oriented presentations. Gallery's design variants include four distinct set pieces that differ in materials, lighting and handling of the on-wall typographic system utilized for each gallery's different walls.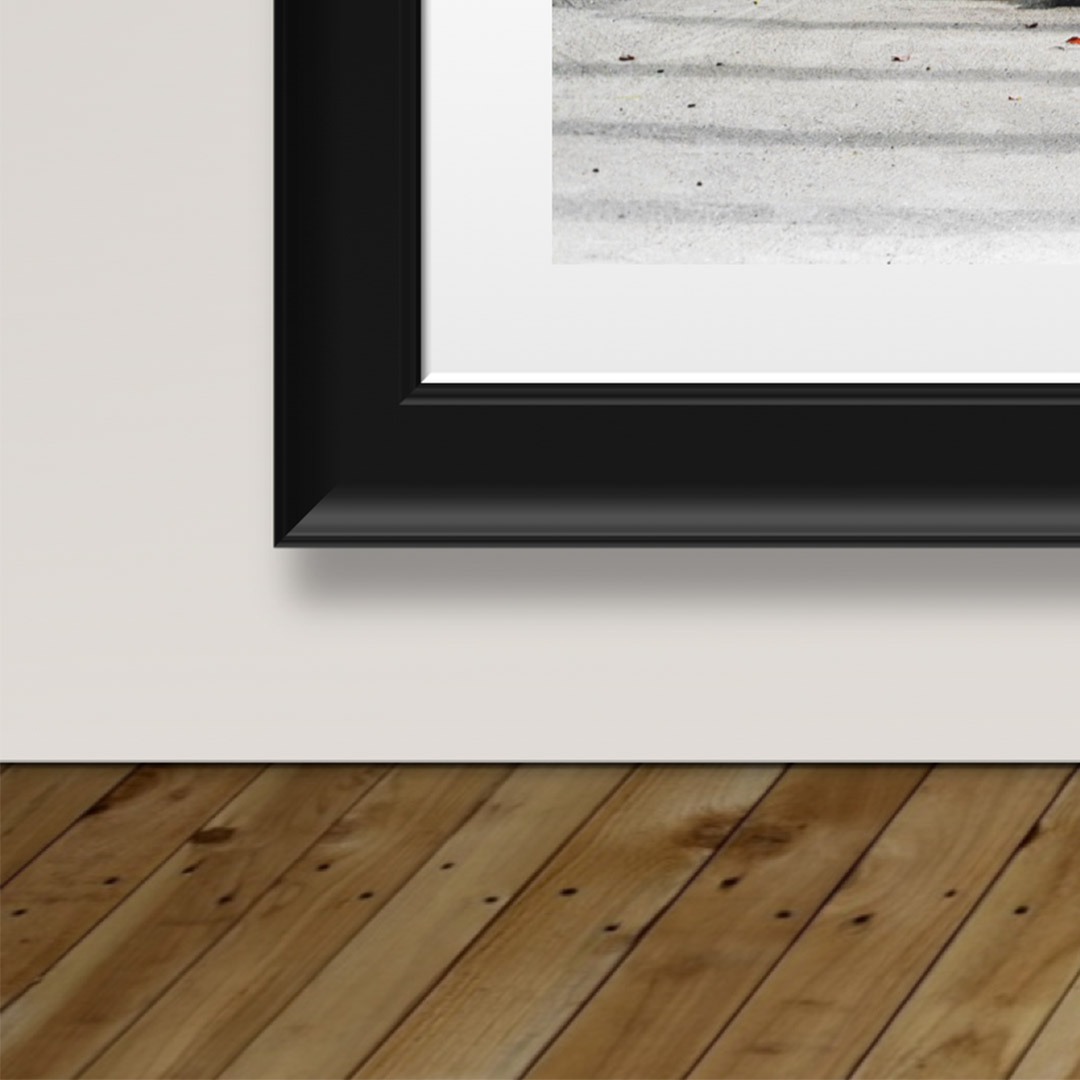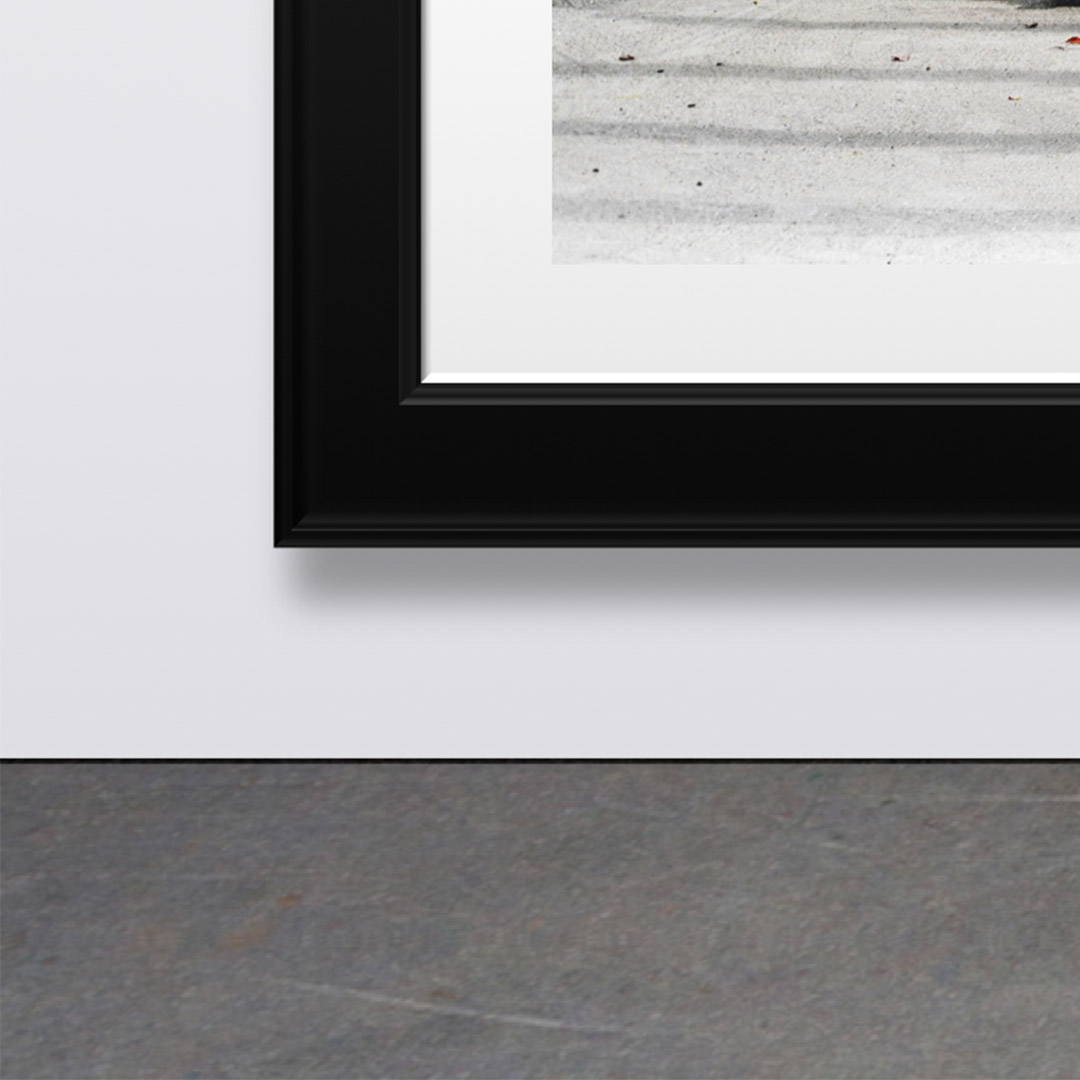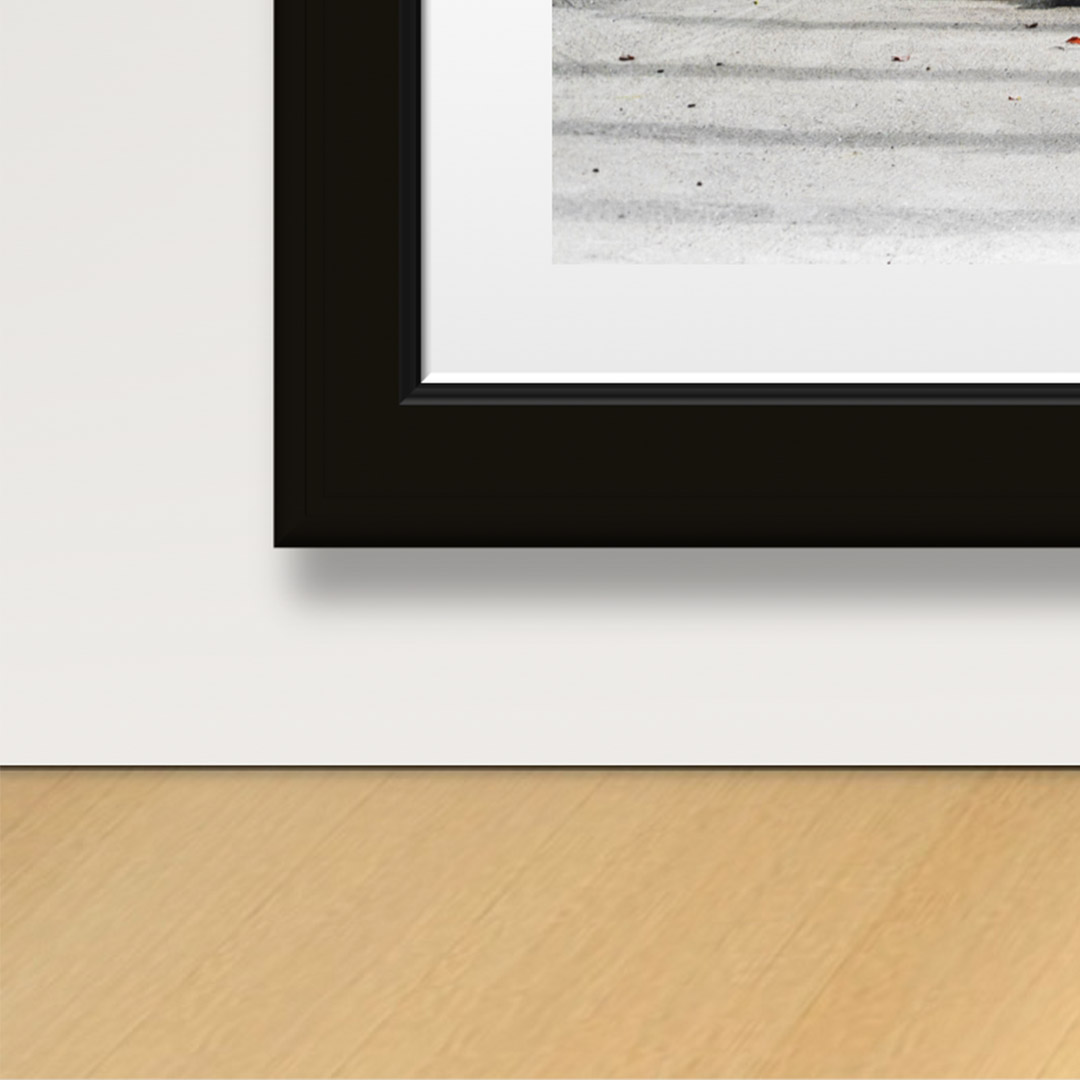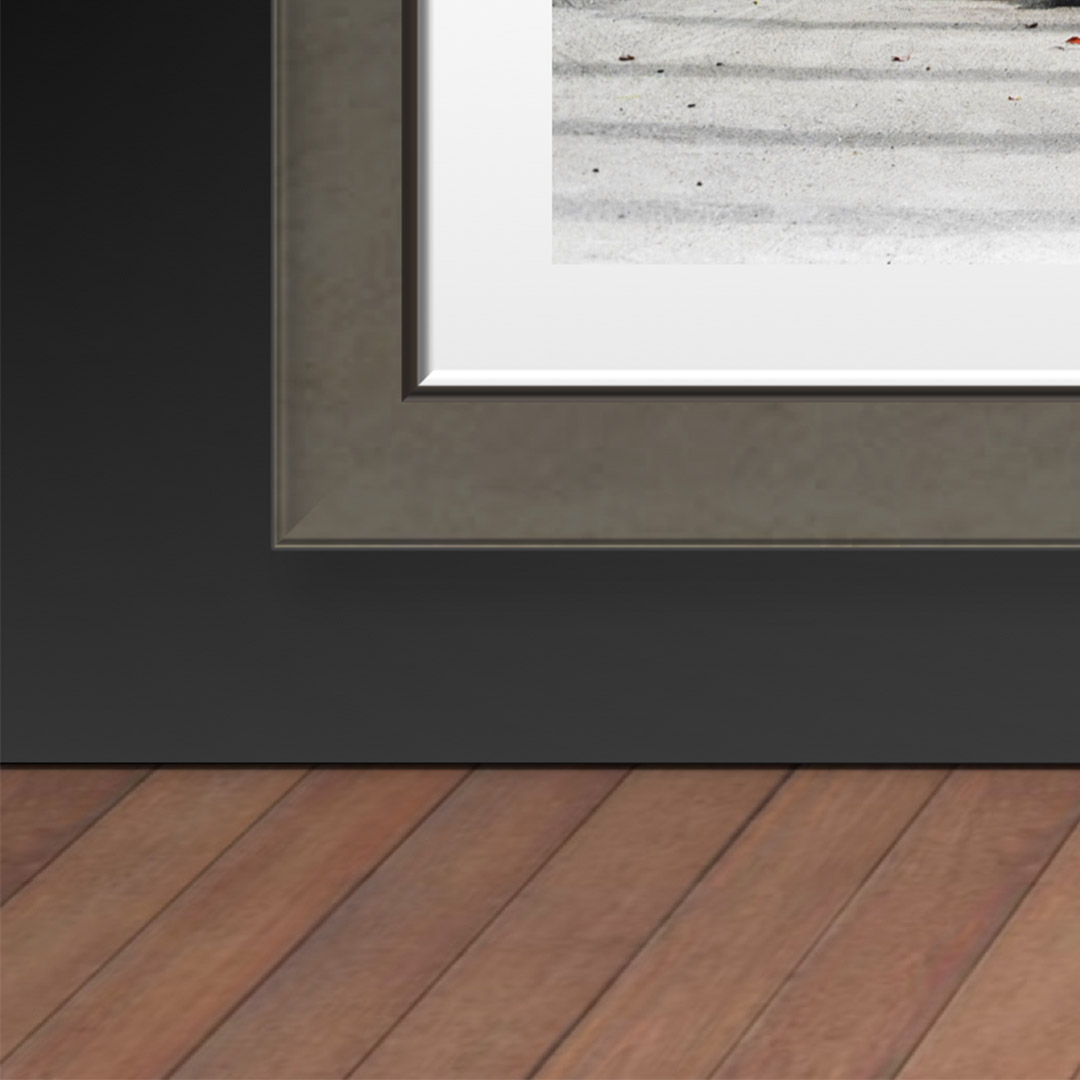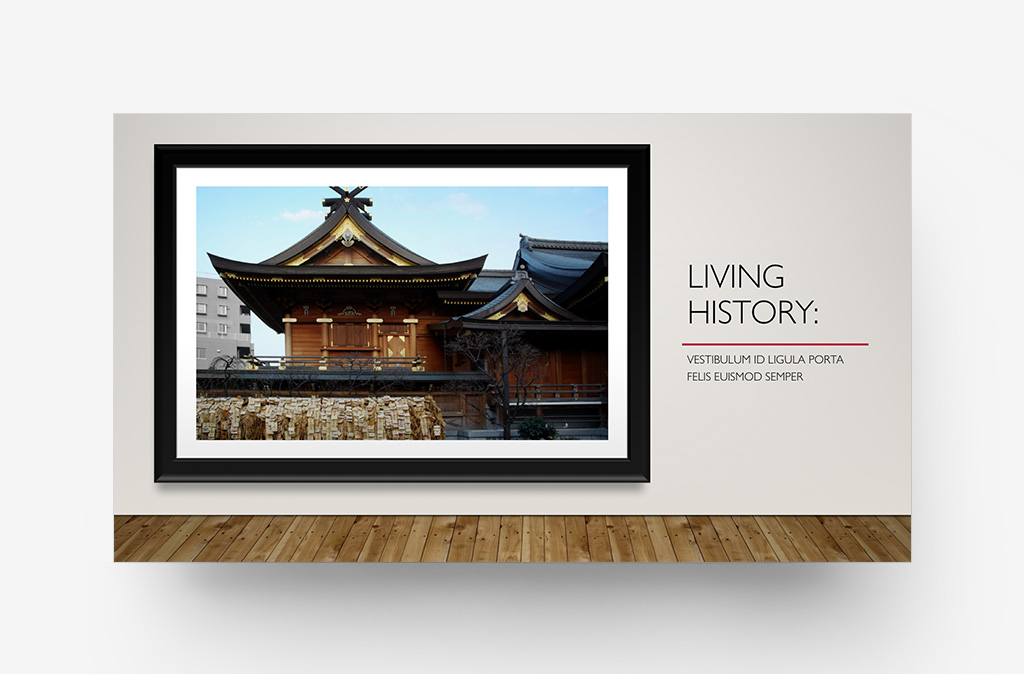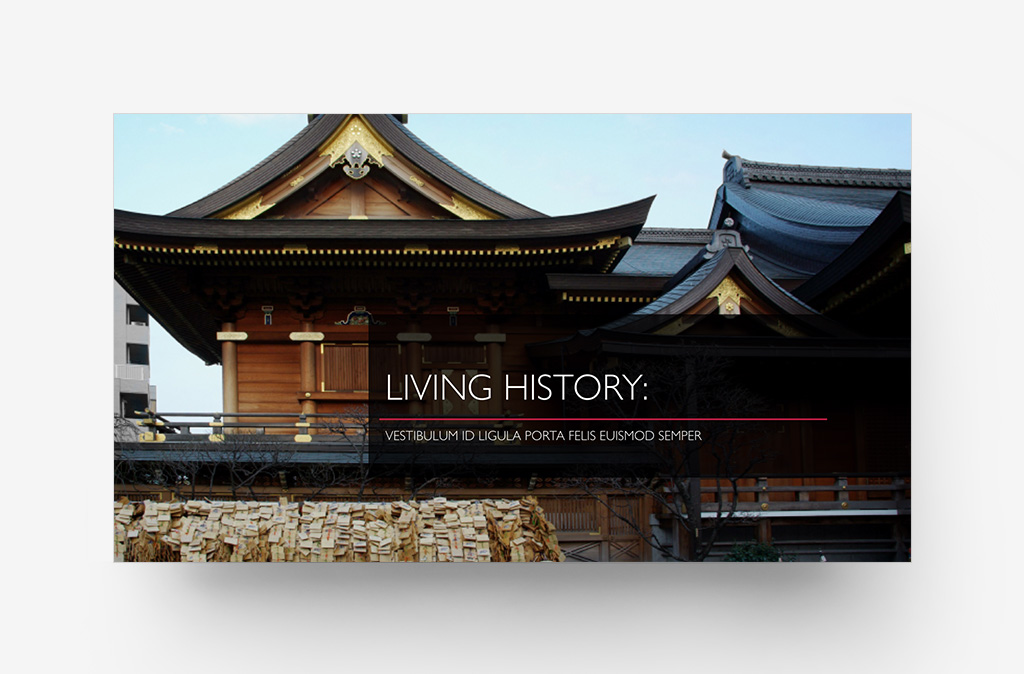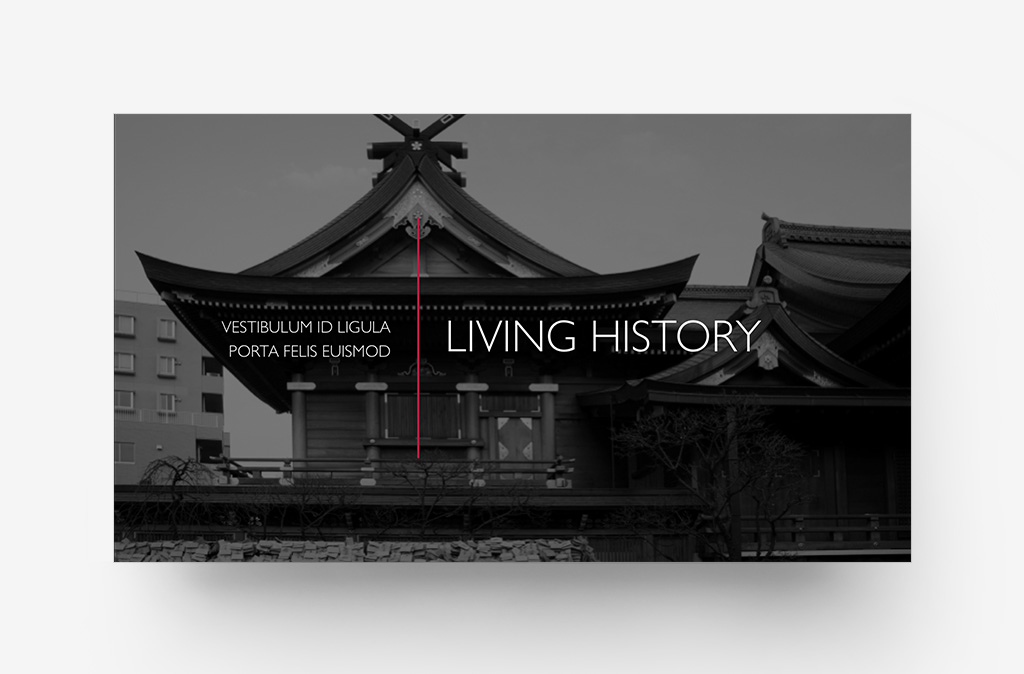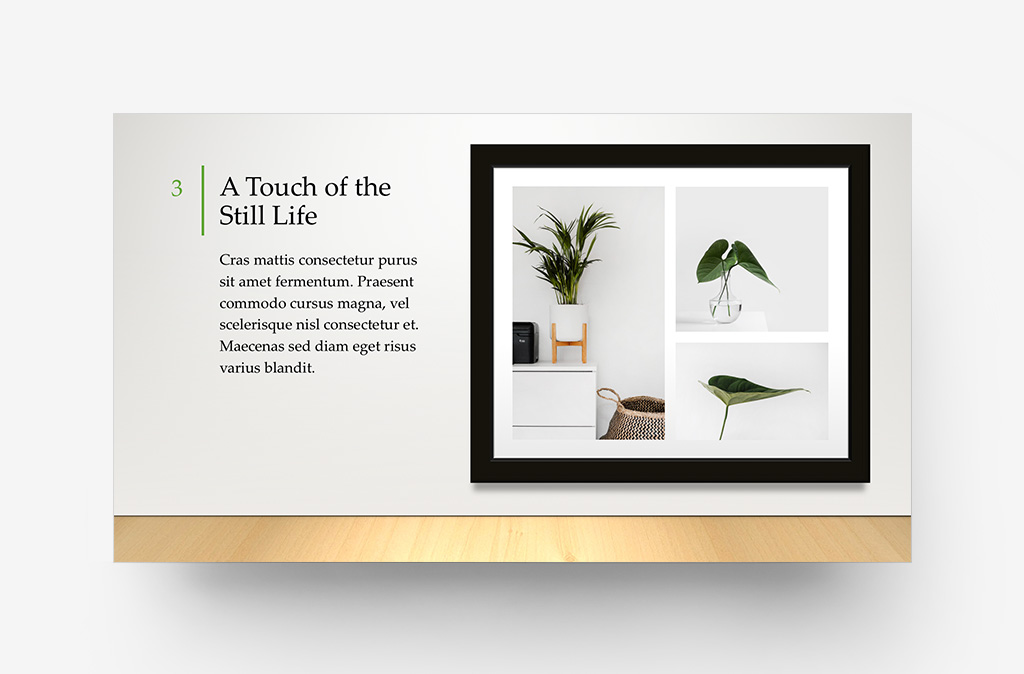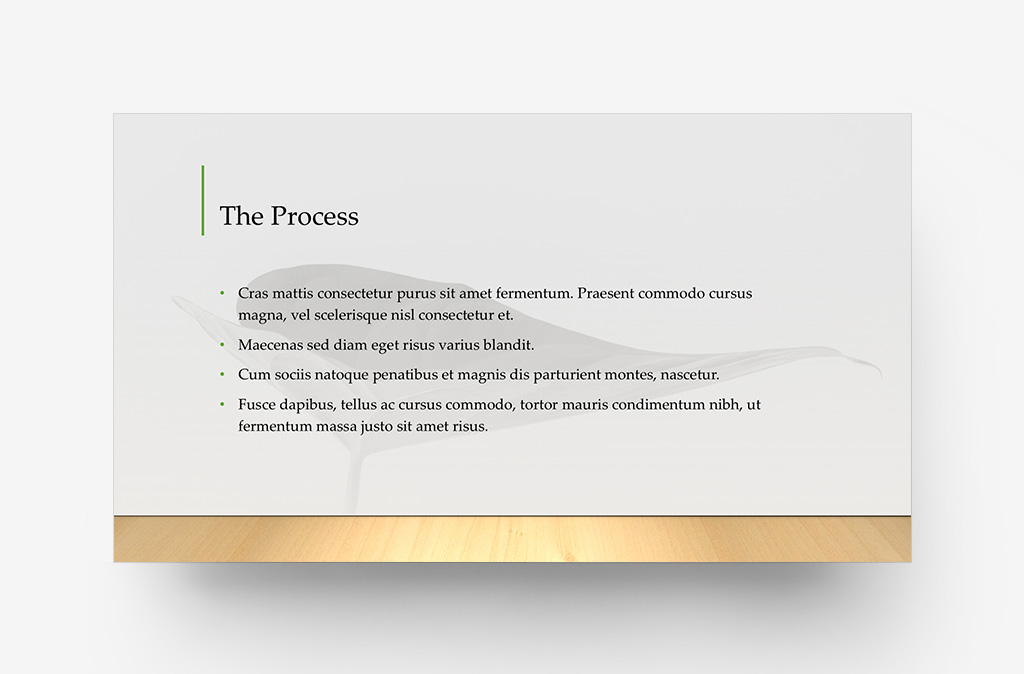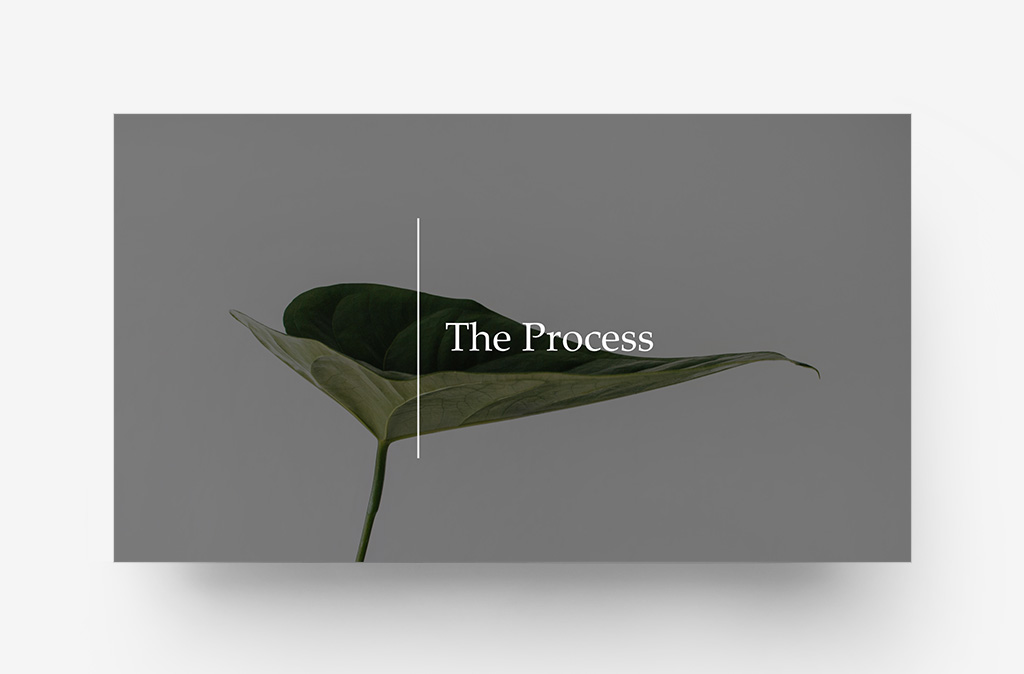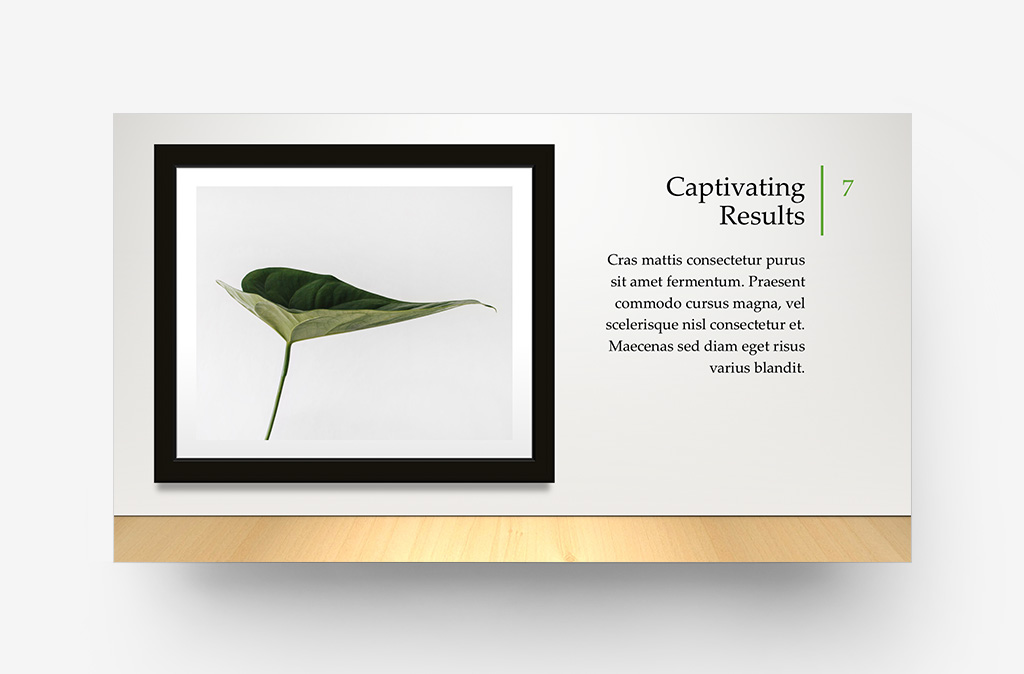 Exponential Diversity
Designer would support every In-Box theme included with PowerPoint at launch, necessitating thousands of new Blueprint layouts that would provide the service with the building blocks for each theme style. I revisited many of my Signature Themes for Office '13 throughout the process, curating and evolving each to provide a more diverse range of layout styles and options optimized for Designer's capabilities.