Case Study:
KeynotePro
Hyperion Theme + Template System
Colorful NXT-Generation hybrid Theme / Template system for Keynote and Pages.
At a Glance
I designed a vibrant new Theme + Template system for Keynote & Pages that's bold, bright, and brimming with colorful optimism.
Hyperion was built to be uniquely assertive without sacrificing clarity or ease of use. Classical structure and crisp, bold type is paired with a gradient of liquid color that effortlessly frames bullets, photos and styled narrative alike. Colorful Title & Callout slides bookend a range of crisp, white Content and Narrative slides, all set against a refined, classically-informed editorial grid with an intuitive visual hierarchy.
The complete Hyperion system includes an expanded library of Template Extension add-ons that make it easy to add timelines, device mockups, and map visualizations – along with an extensive Pages Template library that expands the Hyperion asthetic to a complete small-business document system.
Theme System Design, Theme Architecture & Implementation, Template Library Implementation (Keynote / Pages)
Hyperion quickly became one of KeynotePro's best-selling theme & template packages, remaining in the Top-10 ranking to this day.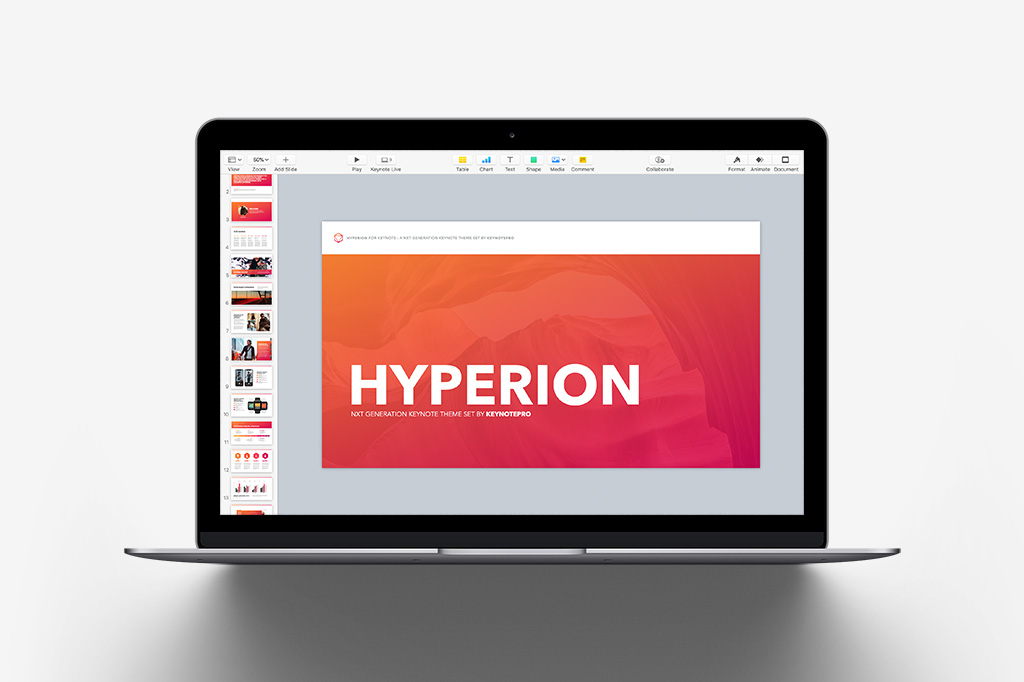 Theme Cores
The Hyperion System is built around full-spec Keynote theme cores (.kth), including a library of 40+ slide masters that capture the essential layout archetypes, styles, and scaffolding for the extended system.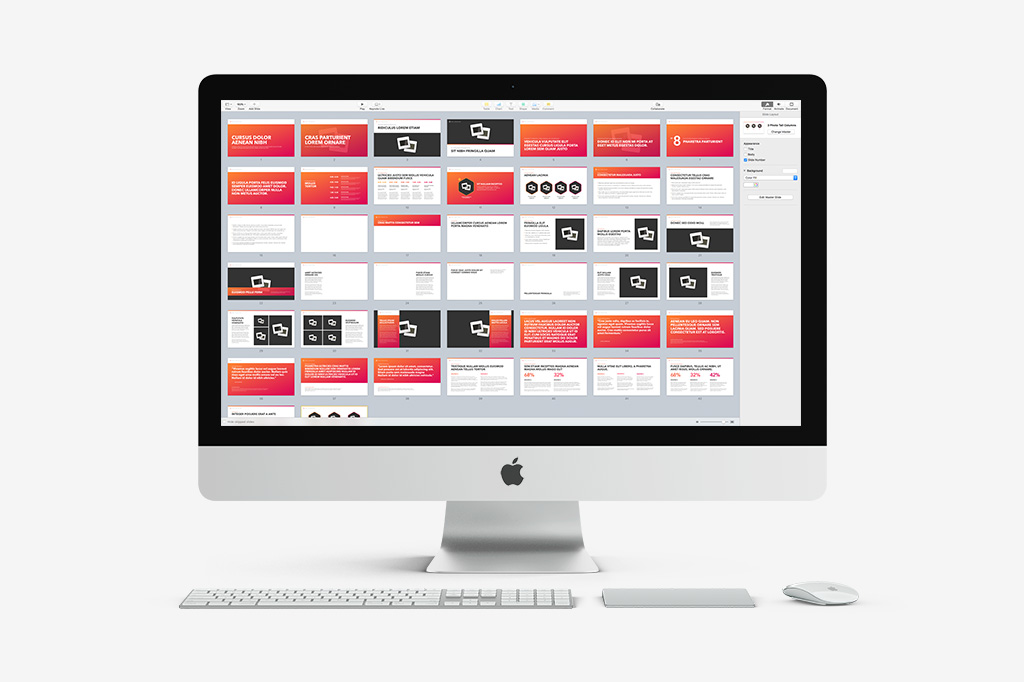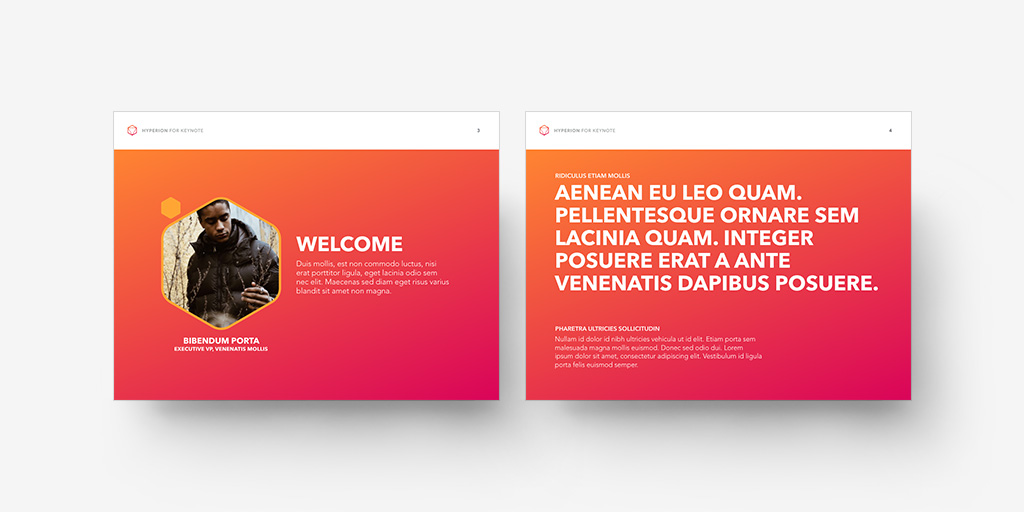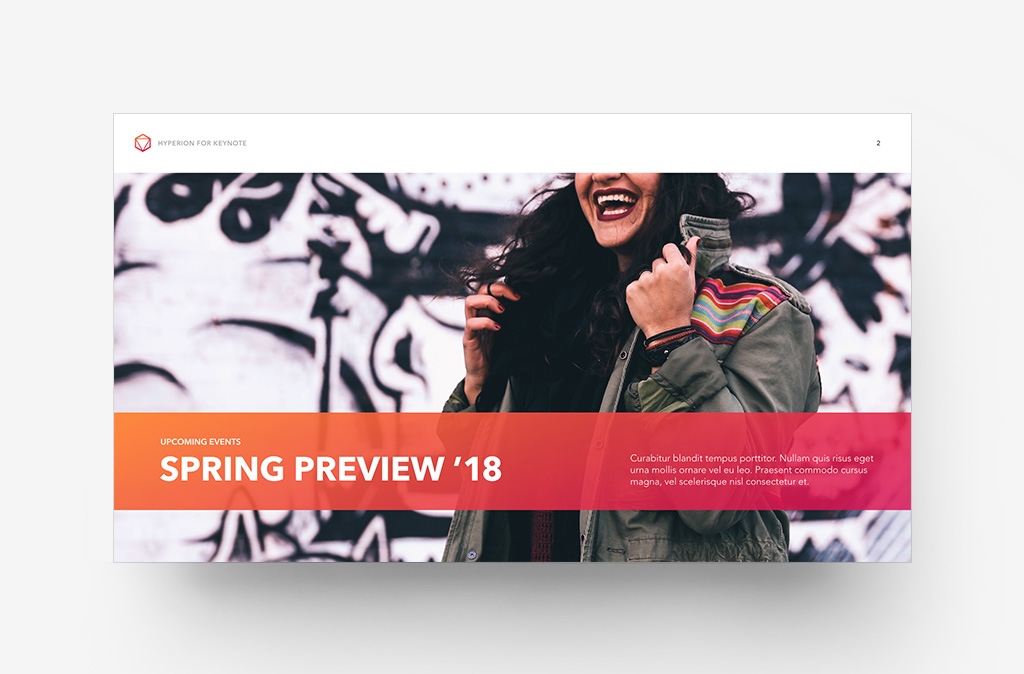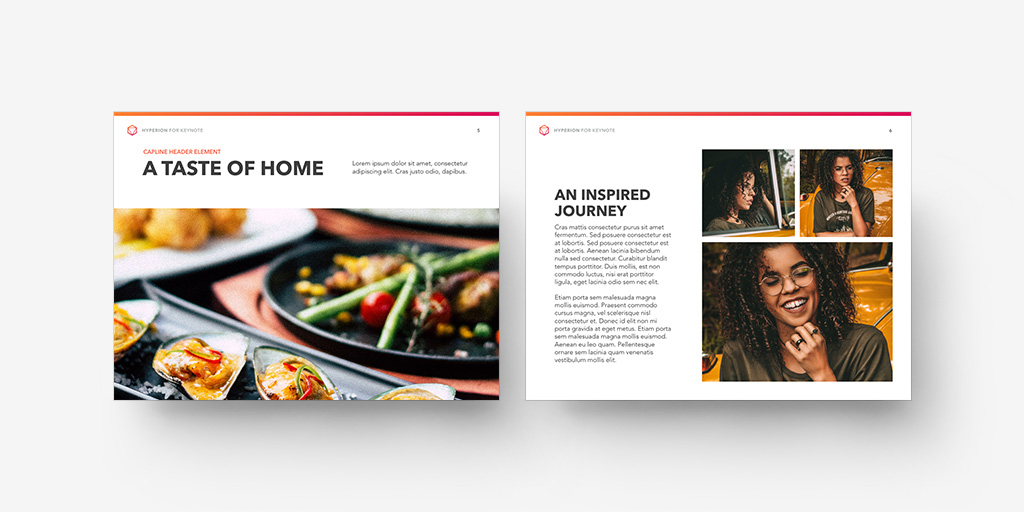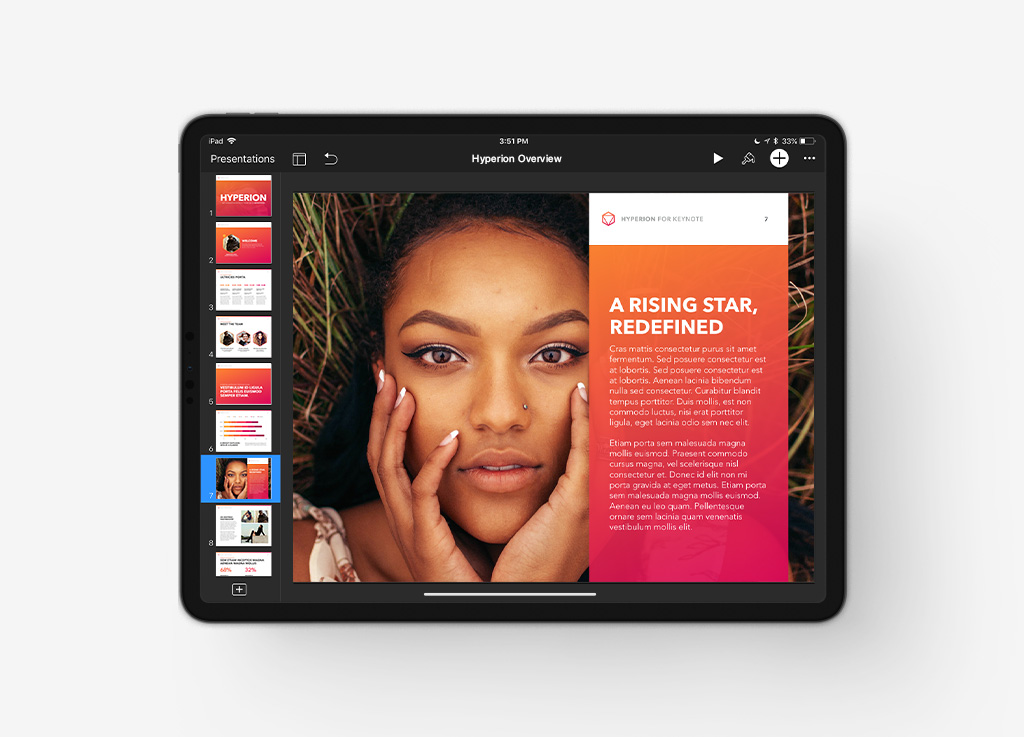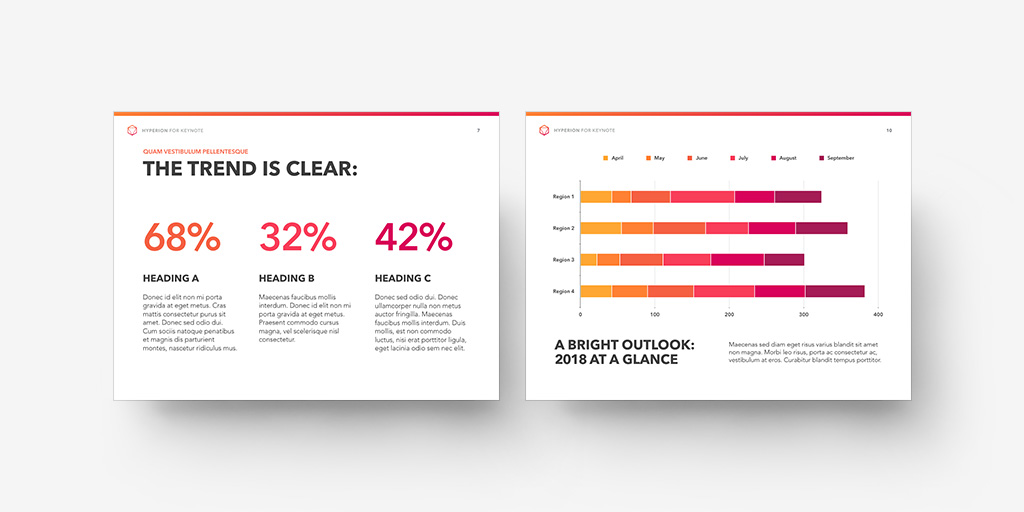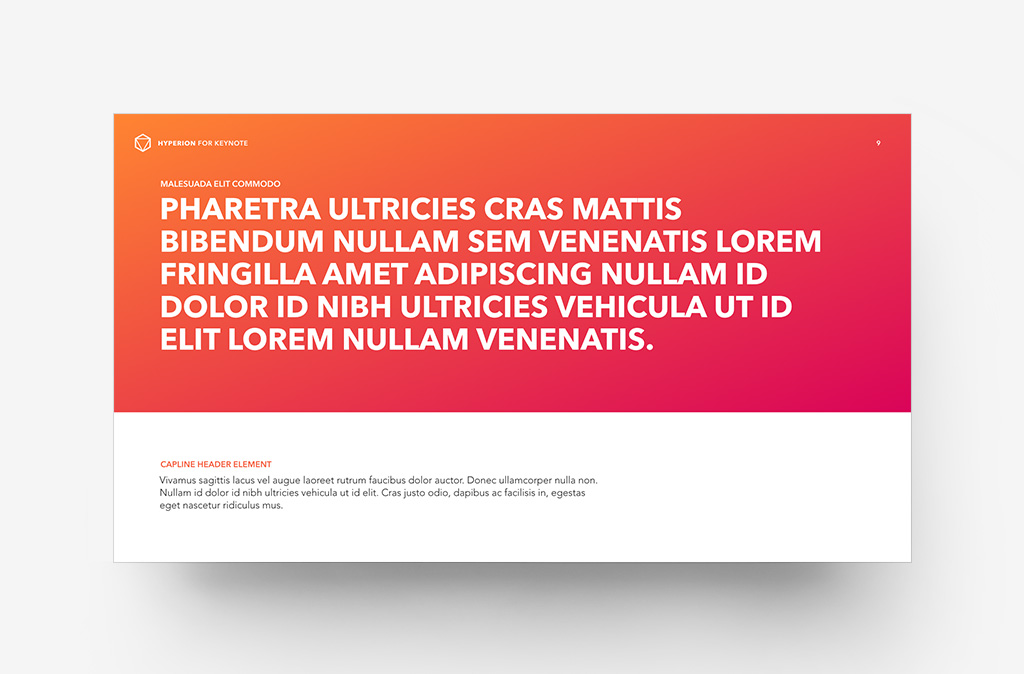 Template Extensions
A library of Template Extension add-ons makes it easy to add multiple styles of Timelines, Pricing Tables, Device Mockups, and Map Visualization slides to Hyperion-themed presentations.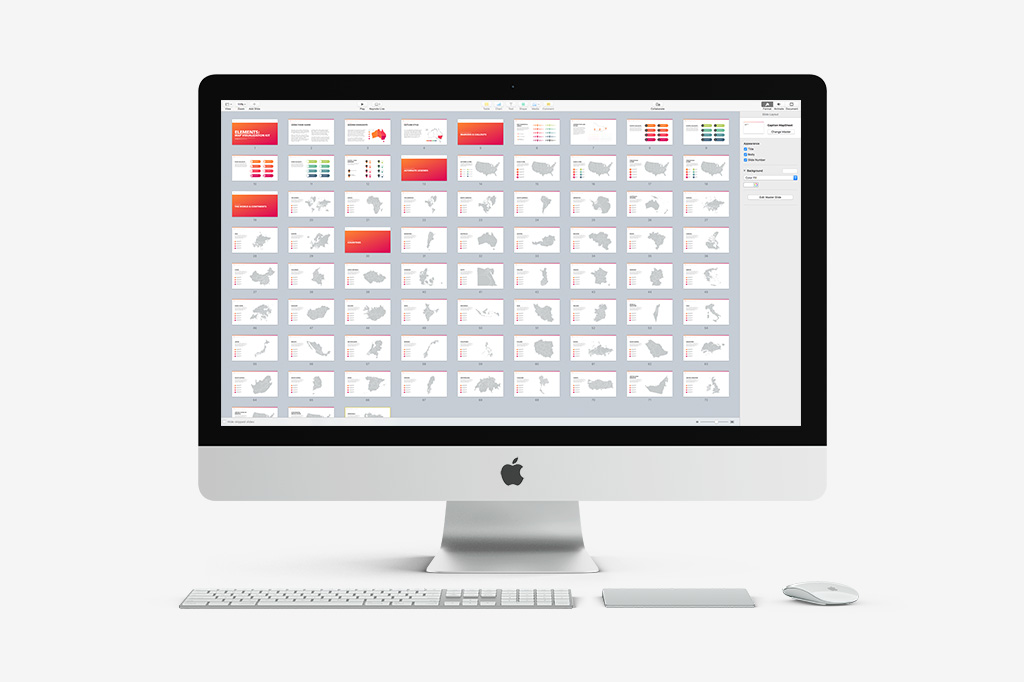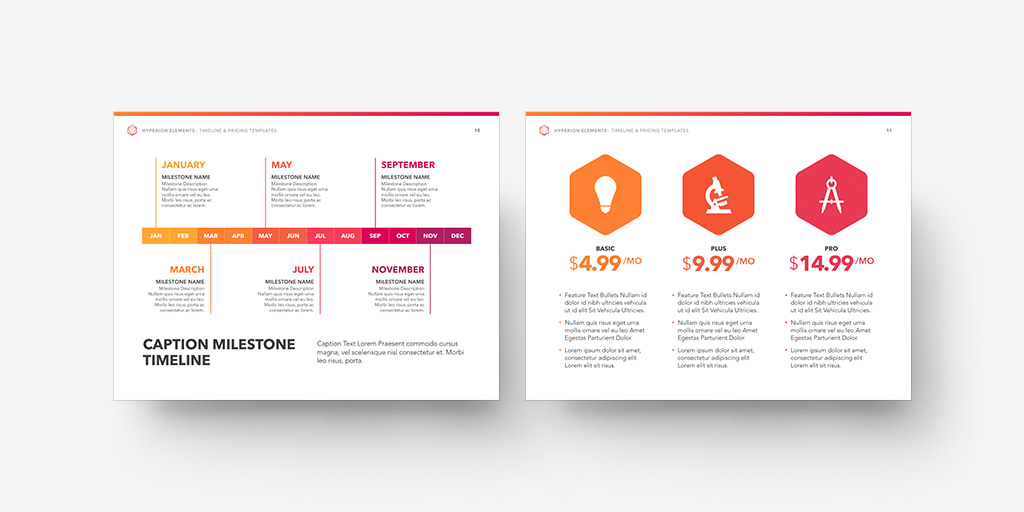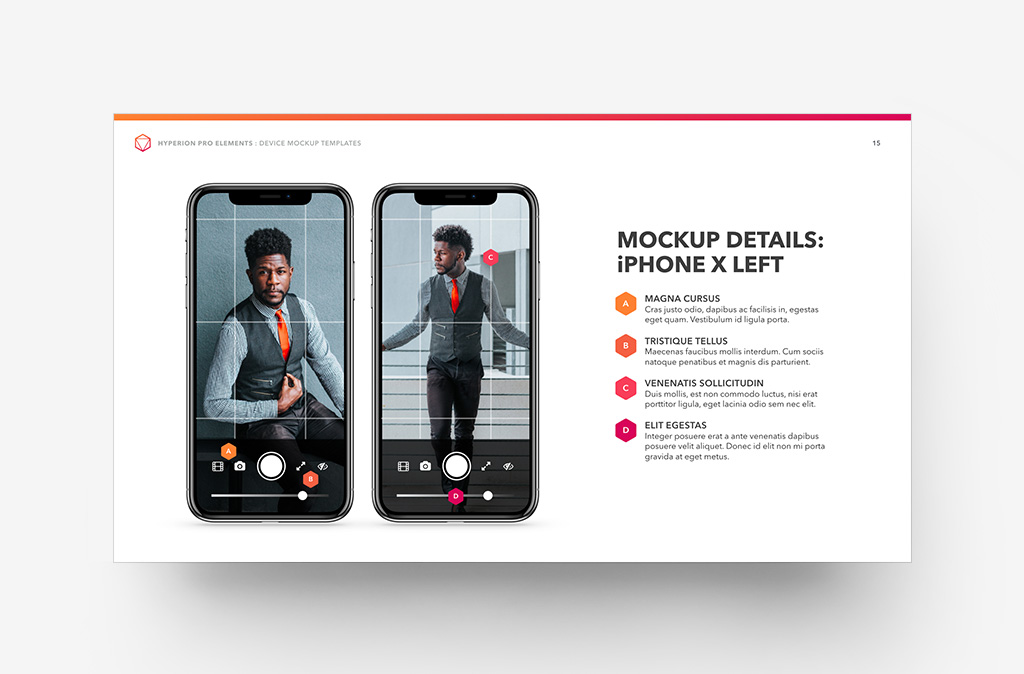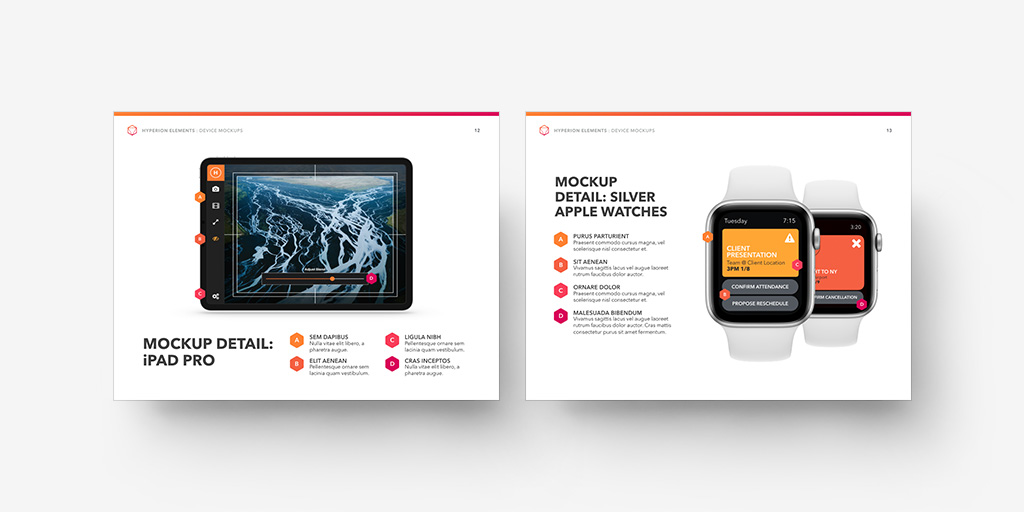 Pages Template Library
The Hyperion system is further extended and adapted to Pages, with a comprehensive Template System including essential business papers, reports & proposals, multiple brochure formats, posters, and the signature newsletter template – along with new, auto-formatting Smart Calendar Template add-ons.