About
I'm a multi-disciplinary designer, developer, and researcher working to advance document system architecture & author-centric UX.
Founder at KeynotePro, where I've continuously advanced presentation and theme architecture standards since 2003. Builder of high performance, high impact presentation and document systems with a strong emphasis on author-centric usability, extensibility, and simplicity. Consulting Advisor on theme & design system frameworks, topologies, and standards. Advocate for human-centric design principles and software experiences that empower authorship and improve communication.
AKA
James Bradley
Design | Development | Research
Capabilities
Design
Theme System Architecture
Design Systems
UI/UX Design
Software & Product Design
Web & Interaction Design
Concepts & Ideation
Wireframing & Prototyping
Information Architecture
Document Systems
Branding & Identity
Presentation Design
Motion Graphics
Print/Layout Design
Development
Full-Stack Development
C# / SQL / JQuery / JS / HTML5
Research
UX & Design Research
User Research
Usability Testing
Management & Direction
Creative & Art Direction
Project & Product Management
Currently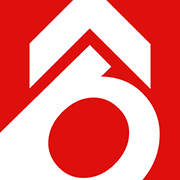 Founder, Creative Director:
KeynotePro
2003 — Present
Asheville, NC
Founded a B2C startup to offer professional-grade theme selections for Apple's then-nascent Keynote application. Directed and managed all creative and engineering output, market research & identification, full-cycle product development, naming, and branding. Led the operation's expansion from market entry through multiple stages of evolution, defining many of the core standards now common throughout the presentation industry today.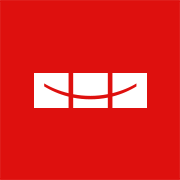 Founder, Creative Director:
WalrusGroup
2000 — Present
Asheville, NC
Founded a multi-disciplinary strategic design practice dedicated to elevating the art of visual communication + storytelling. Directed and managed client-facing creative and engineering output, translating business, technical, and strategic requirements into effective cross-media deliverables for clientele including Daimler AG, Microsoft, The NFL, and United Talent Agency. Created & launched the KeynotePro subsidiary in 2003, served as consulting/ embedded designer & subject-matter expert for Microsoft Office: Mac '08 through Office 365 ('16) & the PowerPoint Designer service launch.
Previously Art Director:
FrogFire Digital
Lead and administered creative projects for a start-up web agency focused on B2B and B2C clientele, including multiple engagements for Equifax and Motorola. Directed all creative output and coordination with internal and external development teams, assisted key operational, strategic planning, bidding, and client service efforts.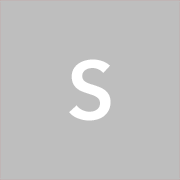 Founder:
SavageArts MediaWorks
Designed, developed and managed market and investor-facing print & web campaigns for independent film and music clientele. Lauded for maximizing creative output on limited budgets / timeframes.
Get in Touch
Interested in a new project or collaboration? Drop me a line: